Nick and I are both from the area of Windsor Essex County in Ontario Canada; we decided that it would be fun to share some of our favourite thing you can do in and around our home town.
1. Wineries

In and around our home town you can find about 17 different wineries. This all started in the 1960's. There are about 1000 acres of grapes around the area.
2. Breweries
With the craft beer game rising in our area many more breweries have been popping up. Here are just a few of our favourites.
3. Pelee Island
The Pelee Township consists of nine islands in Lake Erie, Pelee Island is the larger of all nine islands. It is 19km by 6km. This island is great for a day/ weekend getaway. After an hour travel by Ferry you will dock and be on your way. You can find different camp sites to stay overnight with amazing star gazing. You can also visit one of the most well know Winery in the area. Next you can visit the iconic Lighthouse on the point with a peaceful walk on the beach. If that's not for you, you can also visit the Heritage Centre or the Nature Reserve. Finishing off with a nice dinner at one of the local restaurants.
4. Point Pelee National Park
You can visit Point Pelee National Park which is the most southern point of Canada on the mainland. Here you can take a day trip to enjoy the famous boardwalk and lookout where you can also rent a canoe to paddle around and enjoy the local wildlife. Further down into the park you will find the information centre to learn more, then catch a ride on the Trolley down the the point. If you don't want to take the Trolley you can bring your own form of transportation. There are many different biking and hiking trails. You can now rent oTENTiks year round.

5. The Art Lab
If you are more of an artistic or creative person you may like to visit The Art Lab and take of some frustration in the splatter or just want to try something new with the different classes and workshops. The Art Lab also offers art for the special needs which is an option I personally think is difficult to find for people. With so many unique parties and offers The Art Lab is truly for everyone.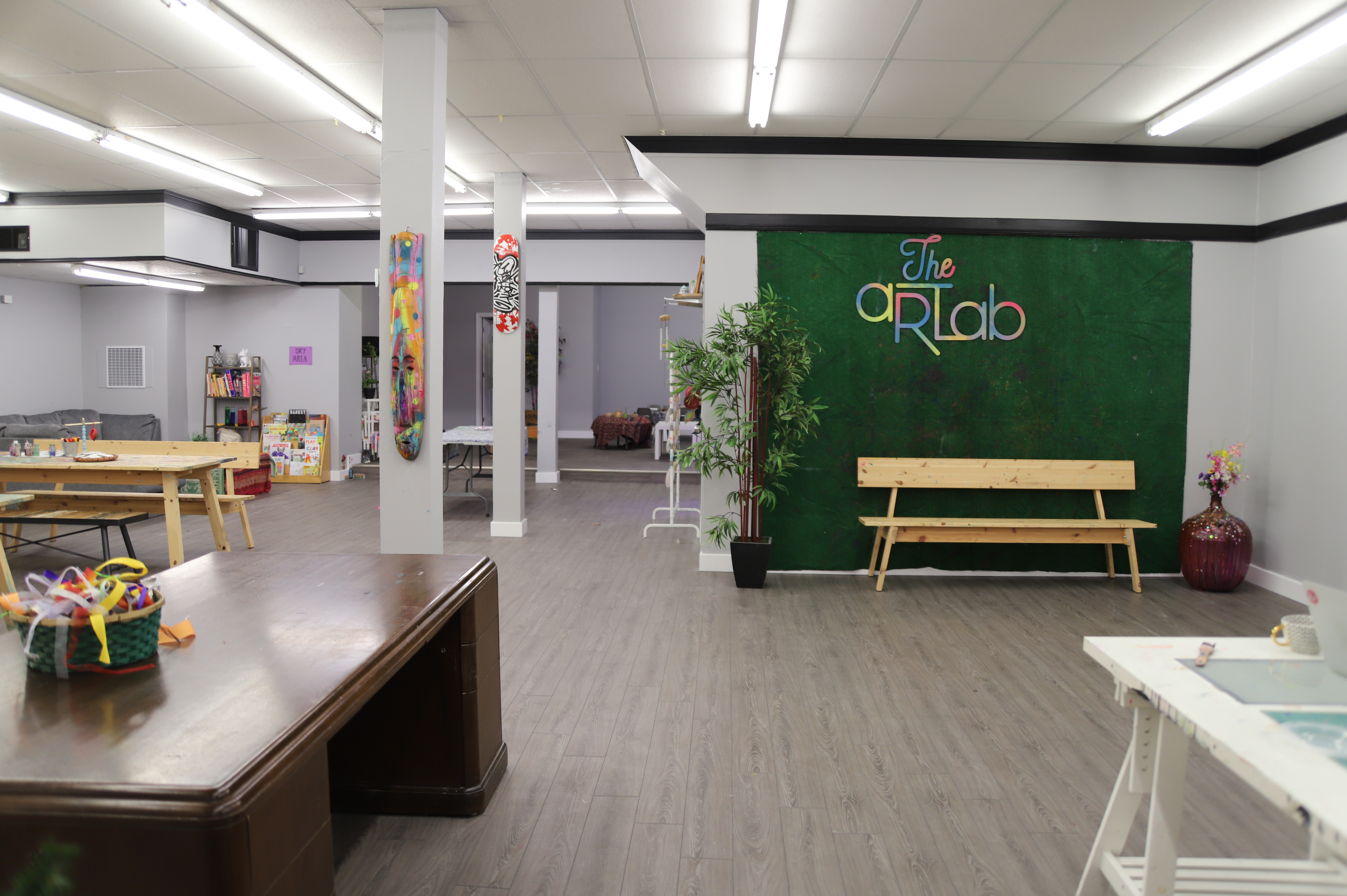 6. Windsor Waterfront
With Windsor boarding Detroit you can enjoy a nice walk along the riverfront passing through different gardens and parks. You will find scenic views of the Detroit River from the Ambassador Park to Centennial Park then into Dieppe Gardens. You will then make your way along Festival Plaza to Bert Weeks Memorial Garden and Clifford and Joan Hatch WildflowerGarden. On the way you will also find Odette Sculpture Park which is an outdoor gallery from the student that have attended the University of Windsor. The trail is just over 5km long that has a multi-use trail.
7. Caesars Windsor
Whether you like to gamble or want to see a concert Caesars Windsor is the perfect place. As the building is right on Riverside Drive it is easily accessible. Here in Windsor the legal age to get in and drink is 19 years old. Once inside you will find many different restaurants and bars. You can also stay overnight in one of the beautiful rooms found at the hotel.
8. Ojibway park
Ojibway Park is made up of three different parts including the Nature Centre, the Prairies and the Park. The Nature Centre and the Park can be found together which is the main park of the area and most toured. Here you will most likely see one of the local deer. The Prairies are a little different as there is not much to see but great for a beautiful walk.
9. Colasantis
This unique place is great for everyone. At Colasantis you will find a petting zoo, roller coasters (for children), mini golf, green houses, arcade and so more. Just do not forget to stop and pick up some donuts to go!
10. Bad Axe Throwing
Bad Axe Throwing is new in Windsor as axe throwing is gaining more and more popularity. There are many options to participate in including birthday parties, bachelor/bachelorette parties, walk-ins and different leagues. The amazing policy allows you to celebrate your birthday for free! Do not worry, your kids can join in with supervision of course. Axe Throwing is also great for a first date now that you can bring your own food and (non alcoholic) drinks.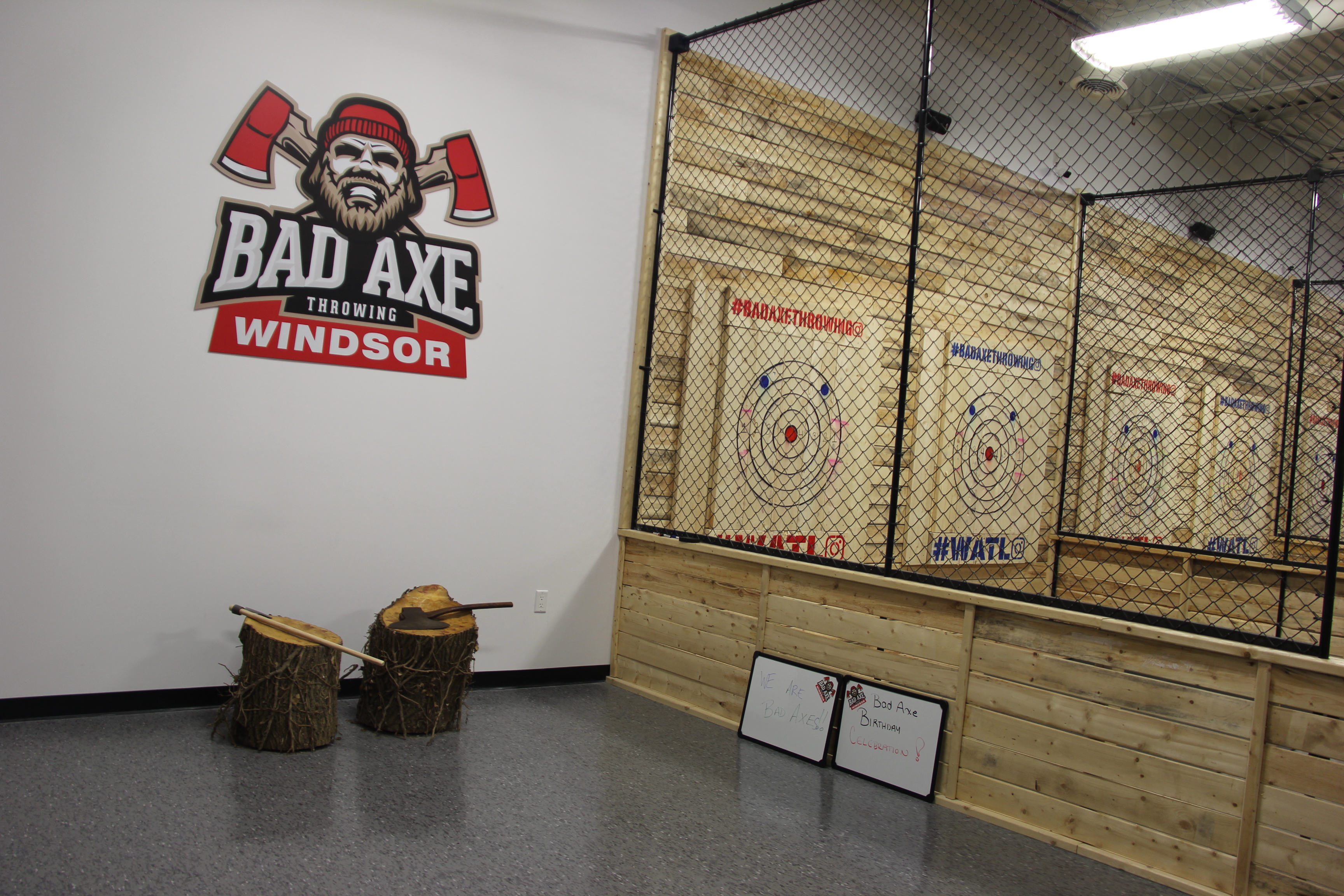 11. Peche Island
You can get to Peche Island very easily by boat, canoe or kayak as it is right off the coast of Windsor. The island is about 86 acres surrounded by the Detroit River. Here you can view both skylines of Windsor and Detroit within just minutes. You can visit the beautiful picnic area, the foot trails and a couple of beaches. Peche Island is very popular as it is free. This is personally one of our favourite places to visit as it is pet friendly and very easily accessible.